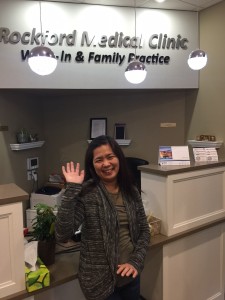 Portia C. – Nursing and Medical Office Assistant
Portia graduated with a Bachelor of Science in Accounting at Holy Angel University in the Philippines and worked with numbers in the accounting field before she shifted her interest in working with people. Portia studied further and graduated with a Bachelor of Science in Nursing at Our Lady of Fatima University in the Philippines and became a Registered Nurse.
She has work experience in Surgical, OB, Pediatric and Emergency Nursing.
Portia immigrated to Canada in 2014. She is currently working towards getting the Nursing License in Alberta, Canada. Her passion is working with people with developmental disabilities.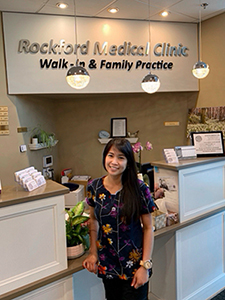 Jonalyn P. – Medical Office Assistant
My name is Jonalyn Pascual. I studied nursing in the Philippines then migrated to Canada in 2006. I attained a Medical Office Assistant and Unit Clerk certificate in 2016 and worked as a Medical Office Assistant ever since.
Working in this field has always been my passion because I love helping others and listening to their stories. In my free time, i love hanging out with my family. I am cheerful, friendly, patient and hard working.
Xandra C. – Medical Office Assistant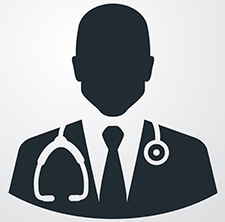 Corina T. - Clinic Manager